For many years, YSP has been dedicated to the animal health market. With persistent efforts on the issues livestock industry is faced with, YSP aspires to provide the clients a wider range of support, in terms of providing premium quality healthcare products and feed additives that meet the expectations of the market.
With the increasing awareness of food safety, environmental protection, water and air pollution from the government and society in recent years, we're committed to reducing impact on the environment, promoting clean energy, and pursuing better livestock productivity. Vetnostrum inherited a commitment to great quality from its parent company – YSP. With this in mind, after two years of deployment and integration, Vetnostrum continues to guard animal health and work in collaboration with livestock owners in 2017 in hopes of reinforcing environment protection, utilizing renewable energy, and improving the international competitiveness of the entire industry.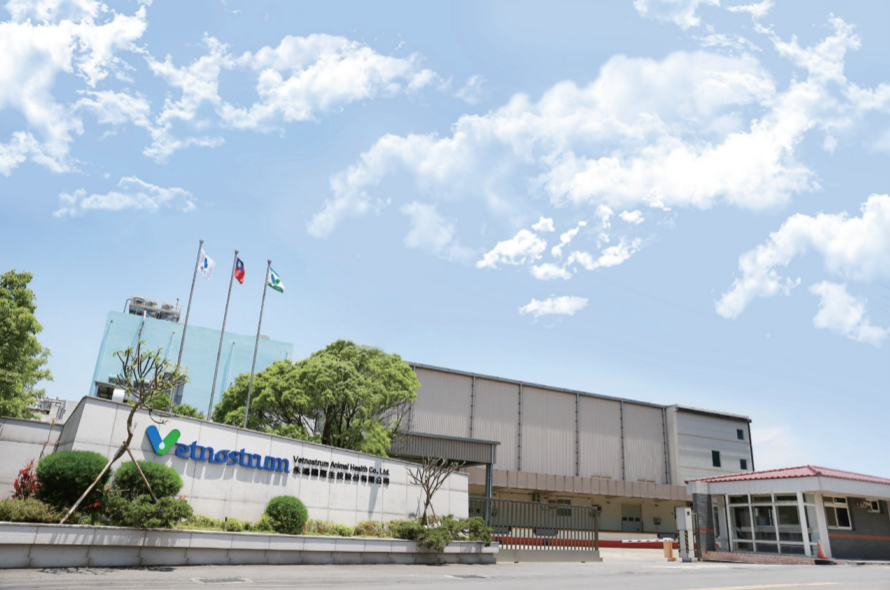 Our scope of business includes the production of synthetic drugs and feed additives for animals. Vetnostrum currently holds 180 domestic licenses and 30 international licenses covering overseas markets, such as China, Southeast Asia, Latin America. Among all of our product lines, Aurofac, Acidofac, Yelcin and Pulmoeasy are known as the leading brands in the animal health industry.
In addition to securing domestic demand in Taiwan, Vetnostrum is expanding its business to the Asian market, and is enhancing both capacity and quality to build a solid foundation for its business strategy. Vetnostrum will boost the capacity to drive the momentum in the international animal health market. With innovation and energy, we will keep think globally, and act locally. Starting from 2017, Vetnostrum is aiming to build complete product lines, increase the market coverage for the animal health industry, and optimize the supply chain, whilst taking animal health to a new level. Vetnostrum will keep working with YSP to build the most influential international brand in the animal health sector.
In order to address the challenges of animal farming, Vetnostrum has launched revolutionary enzyme products that can reduce waste from overnutrition and livestock emissions effectively. Plant-based products provides better anti-mold effect, while probiotic products optimize gut health and enhance immune system. Therefore, prevention, routine care and treatment is the typical livestock rearing model we aim to put into practice.
As the leading animal health company in Taiwan, we expect to strengthen our competitive advantages, and implement livestock operation with renewable energy to ensure that the livestock is grown in a great health condition and are safe as food source. In other words, the concept resonates with our corporate philosophy – " Better off without medication ".