Asia-Pacific Agricultural Technology Exhibition is Taiwan's first agricultural exhibition, co-organized by the Executive Yuan Council of Agriculture, is a completed industry supply chain exhibition, which grand opening was on 2017/9/28-2017/9/30 in Taipei Nangang Exhibition Hall. Over the same period, the latest product of agriculture, fisheries, animal husbandry has updated in Taiwanese Livestock and Aquaculture Industry Exhibition & Conference. There are 128 vendors from 10 major industrials from domestic and overseas players engaged in the exhibition, furthermore, 3 major domains involve with agriculture, animal husbandry and fisheries jointed 41 seminars, sharing with the informative product update and advanced technology via a one-stop platform. The seminars divided into 3 topics, including digital marketing (e-commerce), non-anti-breeding and animal medicine. In relation to the vendors from the livestock husbandry exhibition are mainly for animal drugs, animal vaccines, animal feed and additives, livestock meat processing technology and equipment, livestock farm equipment, circular economy and so on.
The theme of this exhibition is "Innovative Technology, Friendly Environment, and Continuous Development". To enhance Taiwanese agricultural production capacity, promoting and expanding business on a global basis is vital. Togethering with Taiwanese agricultural industry association and unions to participate in the exhibition, and buyers from China, India, Japan, South Korea, Europe and Southeast Asia etc. were invited to boost potential Taiwanese market.
Vetnostrum's product "Youngstrong®" is selected as agronomy technology manufacturers by the Executive Yuan Council. The "Youngstrong®" presented by the researcher Xie Feng Jia from Agricultural Chemicals and Toxic Substances Research Institute (COA), and it is promoted from the area of Feed additives in Taiwan Agri-Culture Tech Image museum. The Museum performs 44 cutting-edge technologies, including facility-type agriculture, agricultural machinery, biological fertilizers, seed seedlings, feed additives and agricultural product examining technologies. Insofar, Vetnostrum expects that product portfolio can be differentiated and diversified to meet the demand from the market via information gathering, market feedbacks, faculties, domestic and foreign manufacturers.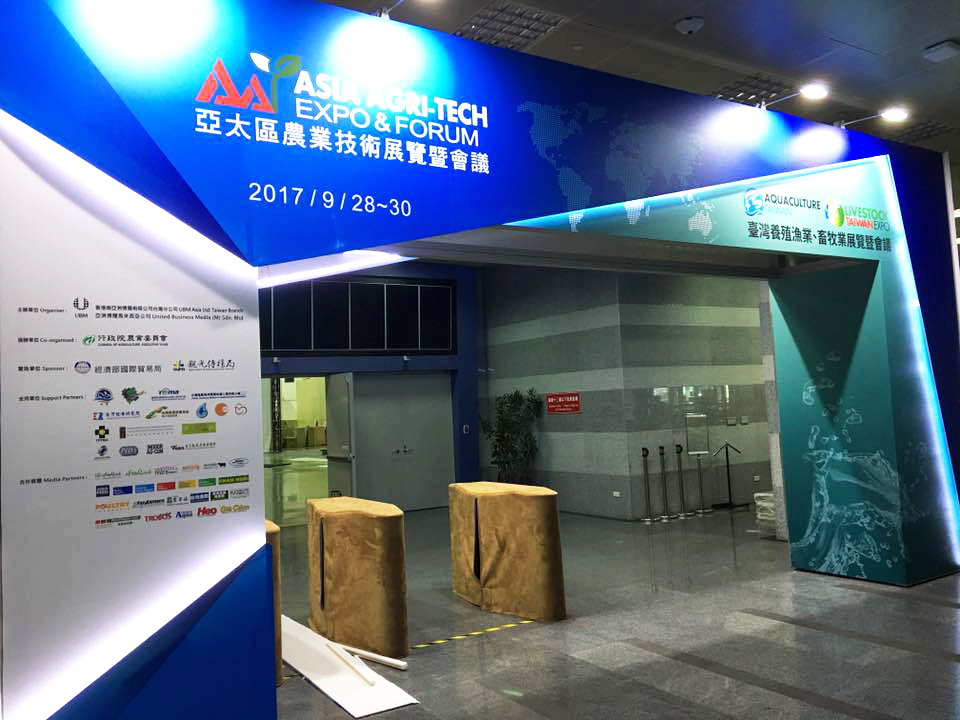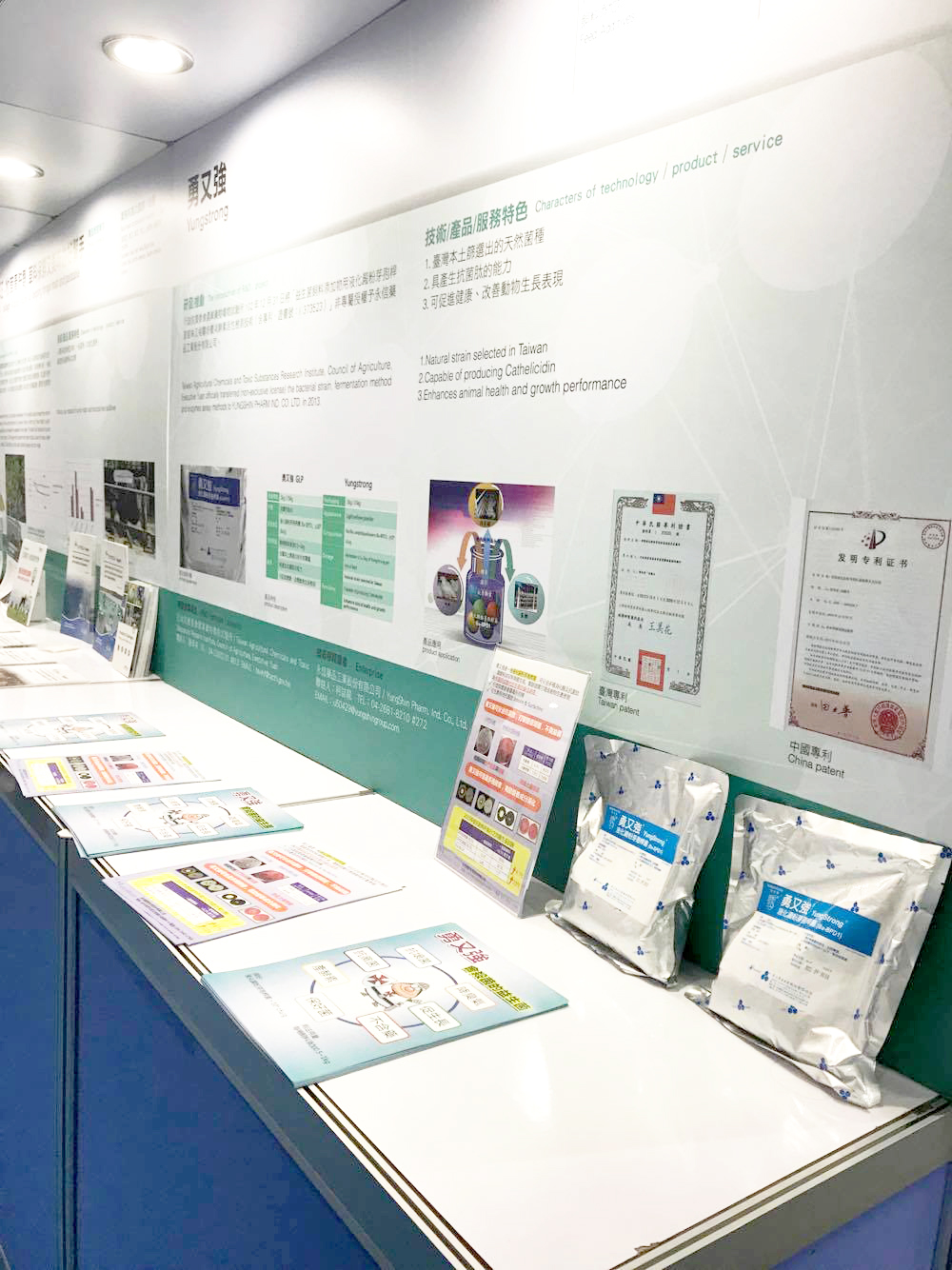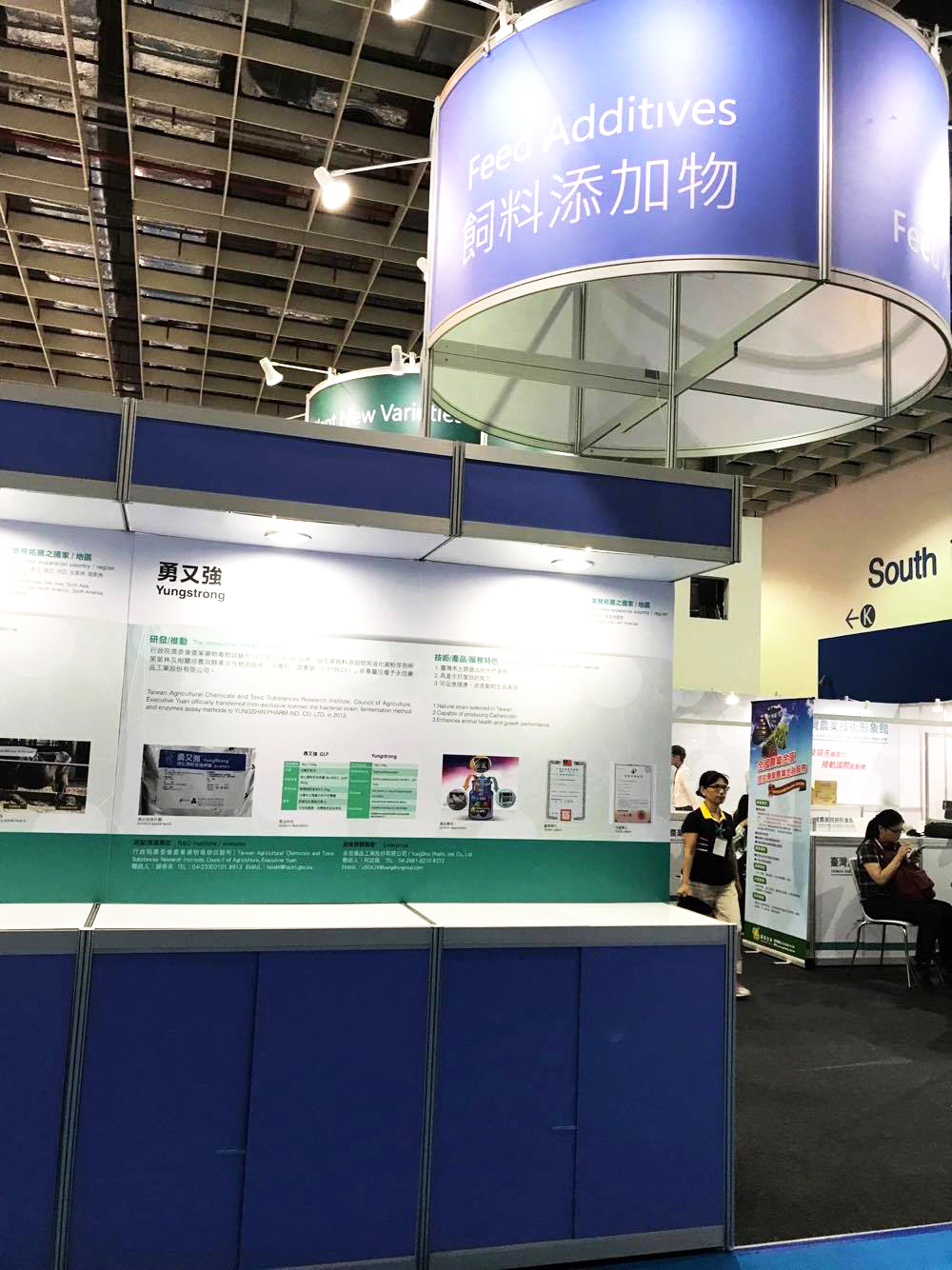 「勇又強(Yungstrong)」簡介
「勇又強」是一種台灣本土篩選出的天然液化澱粉芽孢桿菌(B.Amyloliquefaciens),可分泌多種消化酶及抗菌肽,能有效抑制壞菌(沙門氏菌、產氣莢膜梭菌等)生長,保留好菌,經實驗證實可增進飼料效率、增進動物生長表現、維持動物健康,為停藥期或抗生素替代的優良選擇!